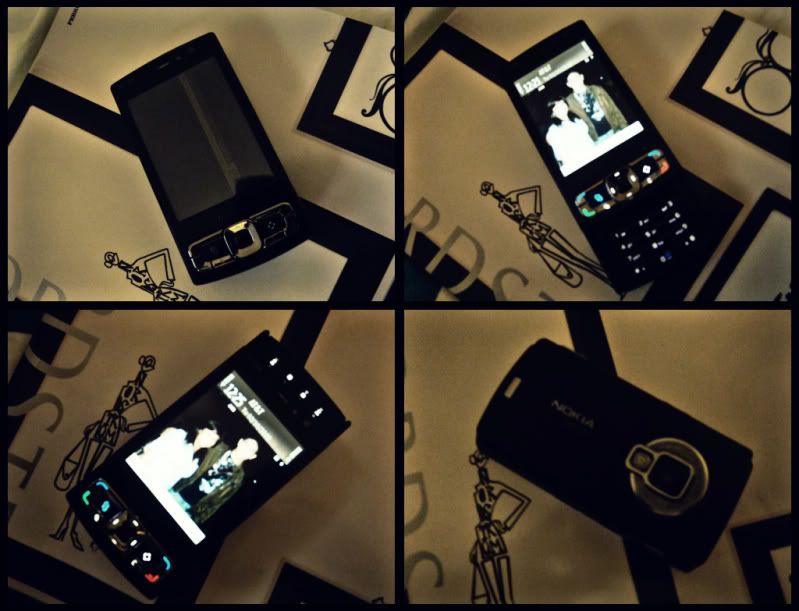 I get a lot of shit! Lots of it! For sticking to my good ol' Nokia N95. I somehow feel like I need to justify my unwilling tech savvy self to go with the Blackberry Iphone Droid flow. I admit, the temptation is there, but somehow I still find myself appreciating the N95 and then realizing the unnecessary need to move on, phone wise.
I purchased my N95 more than a year ago and it was a match made in heaven.
Why I'm still hooked:
-The speakers of this phone are fantastic. It has amazing sound. I even use the music player feature in the bathroom as I shower. The sound is clear and loud, no muffling.
- 5 megapixel camera that allows you to take pics in multiple settings: night shot, close-up, portrait, landscape, and sports. It also allows you to set the white balance, color tone, and even ISO.
Another cool feature is the self-timer camera, burst option (takes 6 images continuously or until memory runs out), and if network allows, it also has video calls.
-Phone memory is 8GB
-Because the memory is huge, the phone can hold lots of data.
-Video wise, it can capture a movie for as long as ONE HOUR! The only downside is that it's not HD, but GE (good enough). But seriously, this feature is the one that's stopping me from buying a Flip cam. The N95 allows me to take the same amount of video time with a larger memory and I can easily send that file to my mac via bluetooth. Super convenient!
-The number pads- I am super super used to it. My texts are almost flawless with this device!
-Video out- I can easily play my videos from the phone or videos from the net (ex YouTube) on a TV.
-I used to not know how to upload pics to FB from my N95, but with all the software and app updates, I was able to fix that.
I'm sure lots of phones out there can match all of these features, but as of now, my N95 is STILL reliable and I'm not going to fix what is not broke.
The only thing I don't like about the phone is that it does not have WORDS WITH FRIENDS!
Don't get me wrong, I'm a fan of the itouch and iphone, but as of now, I'm stagnant.